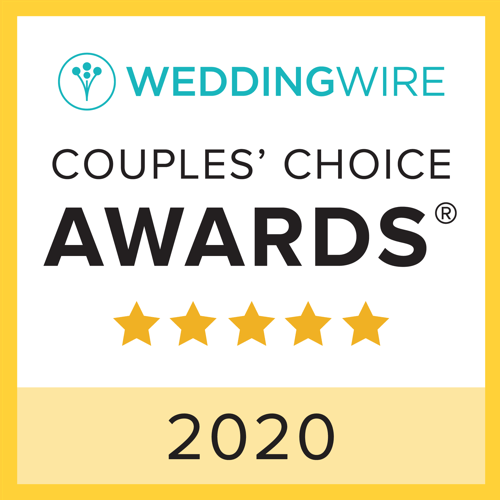 This little Turks & Caicos wedding planning company is starting the new decade with a bang! All of us at Tropical DMC are thrilled to announce we've been awarded the 2020 WeddingWire Couples' Choice Award for Turks & Caicos weddings. We can't think of a better way to start the new year than to receive such exciting news. The Couples' Choice Awards recognize local wedding professionals every year for "excellence in quality, service, responsiveness and professionalism," as voted by couples on the global wedding marketplace WeddingWire.
We'd like to take this opportunity to thank all of our clients for choosing to work with us over the last year — and all the years before that. We're so fortunate to be able to channel our passion through our work. And to do it all in the most beautiful place in the world? Twice lucky. (But don't take our word for it — ask our clients!)
We got to plan some incredible weddings, proposals, corporate events, birthday parties and more in 2019, and we can't wait to see all 2020 has in store. THANK YOU, dear clients and friends, for all of your support. We do what we do because of you! To celebrate this award, here are a few of our favorite wedding and event photos from 2019.
Photography: