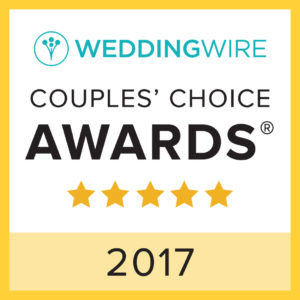 Every year, WeddingWire—an online marketplace that connects wedding professionals with couples—recognizes the top 5 percent of local wedding professionals on their website with the Couples' Choice Awards. We are so pleased to announce that Tropical DMC has been chosen for the Couples' Choice Awards Turks and Caicos wedding planning category for the fourth year in a row.
According to WeddingWire, the winners are chosen based solely on reviews from more than 1.2 million newlyweds and are determined by a combination of excellence in four categories: overall rating, complete number of reviews, review performance from the previous year and consistency of reviews yearly.
So to all our wedding couples who took the time to review us on WeddingWire, we'd like to say THANK YOU! We love working in the Turks and Caicos wedding industry, and it's our pleasure to help couples bring their dream weddings to life in one of the most beautiful places in the world (according to TripAdvisor—and we wholeheartedly agree!)
Now if you'll excuse us, we have some celebrating to do!